This site uses cookies. By continuing to use this site, you are agreeing to our use of cookies.

Learn More.
role playing games
Mass Effect combines role-playing and first person shooter elements within a fantasy sci-fi lore. The beginning seems simple enough, but as you continue with dialog and team members you will be immersed with decisions that will affect your character for the rest of the game. If your team-mates survive, they will appear in the next game with dialog linking to previous events.

If you have played any of the Mass Affect franshise, then I don't have to remind you of the beautiful graphical visuals...
If you love Sci-fi over-the-shoulder shooters with an immersive story, role playing elements, amazing voice acting, epic themes, squad based action, weapon customization and stunning graphics... Mass Effect is your game!

On top of all that, it runs GREAT in Linux!
Follow my step-by-step guide on installing, configuring and optimizing Mass Effect in PlayOnLinux.

Note: This guide applies to the Retail version only. Downloaded and Steam versions may require additional steps.

Tips &...
Fable: The Lost Chapters, is a Hero Adventure with all the nuts-n-bolts of an action RPG game. Melee weapons, ranged weapons and magical attacks are all part of your arsenal as you fight bandits, mages, animals, monsters and bosses. There is also customization of your characters appearance.

Naturally I wanted to see if it runs on Linux in the PlayOnLinux environment.
Follow this step-by-step guide to learn how to configure, install and optimize your game with PlayOnLinux....
Fallout 3 is an immersive Post Apocalyptic Role Playing Game where humanity struggles to survive in a radioactive, mutated wasteland of the United States. Following suite with Bethseda's previous Elder Scrolls titles, they explore a Sci-Fi genre and upgrade the same engine used in Elder Scrolls: Oblivion while retaining our favorite Role Playing aspects to keep us playing for 100's of hours.

Naturally I wanted to see if Fallout 3 would run in Linux. Follow my guide and lets see if it will run...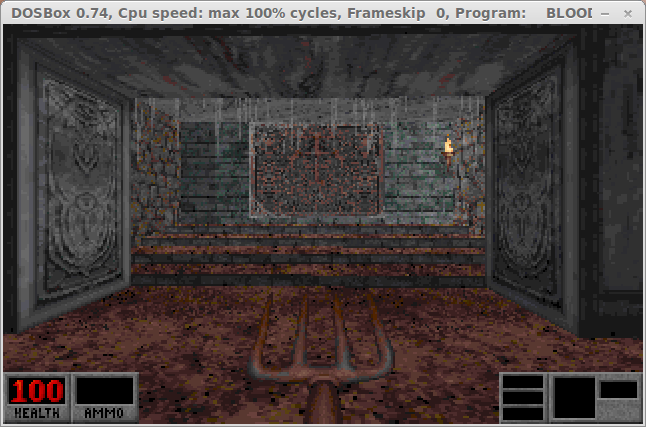 Needing some Nostalgic games back in your life? When was the last time you played Doom II, Hexen, Heretic or Warcraft?
DOS Box is a PC emulator which allows MS-DOS games and programs to be run under other operating systems. It was designed with PC gaming in mind, but should also run other DOS programs.
This step-by-step guide leads you through installation of
DOSBox
and Blood in Linux.
Installation
Open your Distro's Package Manager,...