This site uses cookies. By continuing to use this site, you are agreeing to our use of cookies.

Learn More.
Native Linux
Timeout is a brilliant point-n-click 2D 3D action adventure mystery. Everyone live by time. If your time runs out, you die. So of course the world has commercialized buying & selling time to stay alive. Investigate a case where fake time is killing people because they are deceived into purchasing a clever deal on time.



Timeout demo ran perfectly in Linux. I was able to play and control my character without any graphical issues or performance issues on my...
Ever wanted to play Minecraft?
Nope, because I've been playing
Minetest.
Its an open source free-to-play Minecraft clone. Of course its not quite as polished, but the
vanilla game
has a lot in it:
Endless world (almost)
Exploration
Resource Gathering/Farming
Crafting
Building
Day/Night Cycle
Host/Client - LAN Connection
Host your own world, invite your...
No system is absolutely secure!
​
No matter how many steps or processes you implement, there is always a potential security hole.
This guide is going to present a few ways to secure your system from intrusions, malicious software and unwanted connections. There is always a balance between security and convenience. The more secure your system is, the less convenient is it to use.
Who wants a "bricked" computer because it is so secure you...
Recently I've been playing Torchlight II in Steam and GOG. Both versions still run perfectly without issues and I was able to play co-op online and offline with friends and family. The game still absolutely ROCKS with intense mini-bosses, randomly generated minions and huge boss fights. Your character will level up quickly so each time you play try a different class and level up a different skill. Its like playing the first time over again, but you are familiar with the levels and story,...
Tacoma is a sci-fi first person narrative adventure game on a space station in the future. Explore the space station and learn about the crew as they survive in an emergency situation. View real-time virtual recordings of their actions and decisions that led to current events. Where did the crew go? What were they working on?
Learn about their personal lives on space station Tacoma
https://www.gog.com/game/tacoma_game
Tacoma ran perfectly on my GeForce GTX 950 without any...
ULTRAKILL is a tribute to 90's FPS lowpoly bloody action gaming. It succeeds very well!
Obliterate hordes of minions in this fast-pace shooter by trick jumping, strafing, granading, shooting and more! You'll never tire with the abundance of blood an slaughter through each level... and a the end... is... of course...
A BOSS!
https://hakita.itch.io/ultrakill-prelude
...
Crumbling World is a lowpoly action RPG with a unique feature: The world is constantly crumbling around around you.
Use portals to move around the map before you fall off the crumbling landscape and end up in the Underworld. Yes, you don't immediately die... instead you fight your way through the Underworld and hop in a portal back to the upperworld. Crazy huh?
The current beta has a Linux version
https://dumearts.itch.io/crumbling-world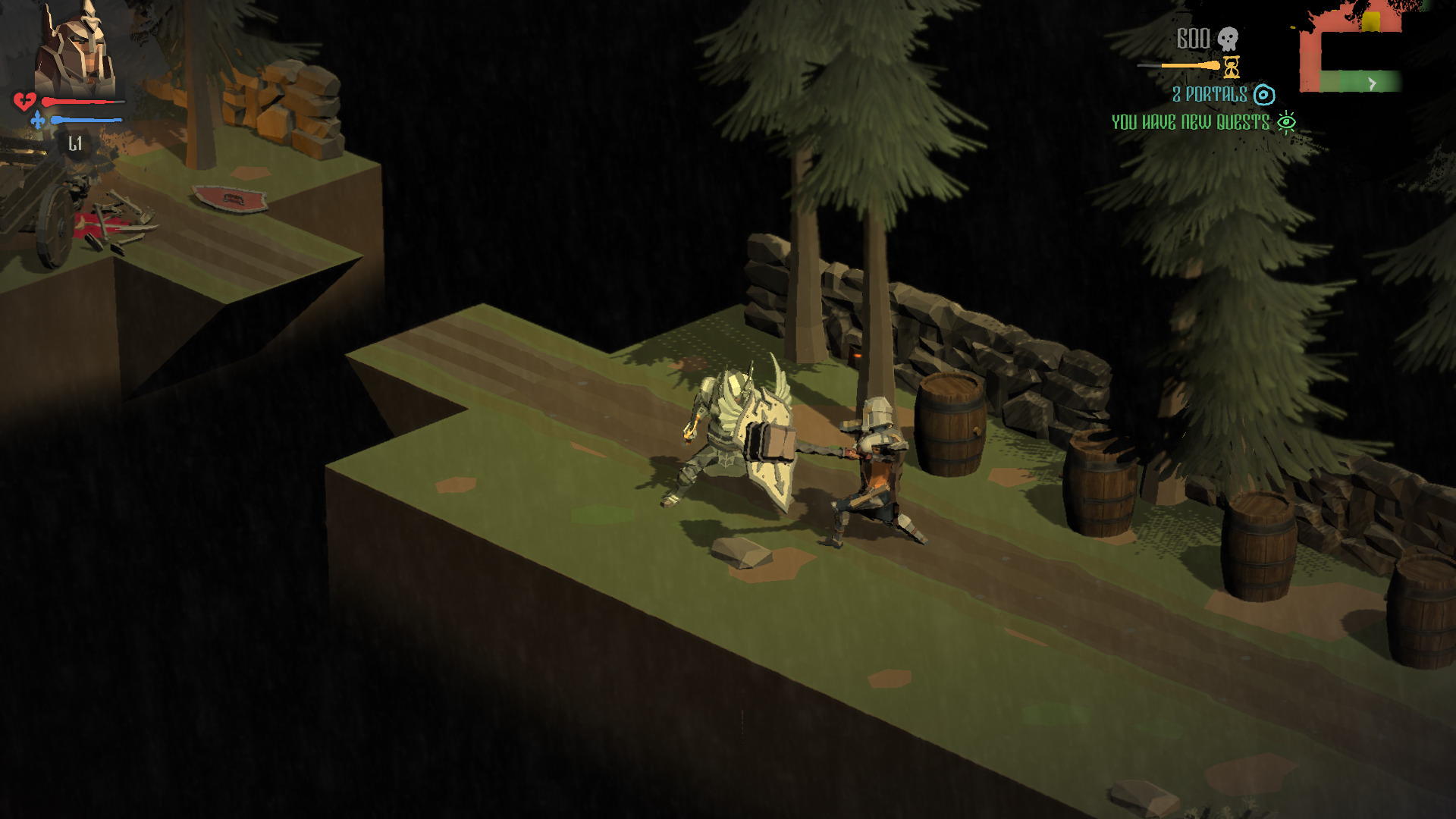 ...
Fistful of Frags is a Free-To-Play Source Engine complete modification of an old Western shootout first person game. It consists of Old West themed levels & weapons with your typical deathmatch, capture the flag and team deathmatch styles of gameplay. There is even co-op levels with bots.
This game has been around for a while, but still has an active community. In fact they released a Linux version too.
https://store.steampowered.com/app/265630/Fistful_of_Frags/
...