This site uses cookies. By continuing to use this site, you are agreeing to our use of cookies.

Learn More.
Native Linux
Angry?
Wanna kick things?
Wanna break things?
Wanna shoot things?
You are in the right place! Anger Foot is a FPS in the hood where you can do all the kicking and shooting you want... and take down hoodlums as you express your fury!
Play through short levels and break down doors, kick everything and pick up guns to mow down enemies. Can't get any better? How about a thumpin soundtrack? Oh, and its free!
https://squidcor.itch.io/anger-foot
...
I previously posted a video and some pics on Half-Life 2 co-op using the mod Synergy. We continued through Episode 1 and Episode 2. This mod is amazing as you can experience the episodes with a friend or a few friends and save Alyx again and again. Not only that, but Alyx will ride along, fight with us and insurgents as well! There are even some unique scenarios that would never happen playing single-player.... like you can drive a buggy in Episode 2 and your friend can ride along while...
Trine 1 completely blew-me-away with detailed 3D graphics, special effects, physics puzzles and co-op action. Who knew they could out-do themselves with Trine 2? Play as the same three characters: Knight, Mage & Thief and traverse amazingly detailed environment where almost everything is interactive! Upgrade new skills on the skill-tree and use your abilities to solve physics puzzles and reach your objective. There is even more amazing fantasy environments where everything is animated and...
Blade Of Agony is a FPS WWII Doom 2 total conversion. Fight against the Nazi regime in a Call-of-Duty style of gameplay in this unique retro WWII themed levels. Upgrade your gear as you find gold and complete a wide variety of levels in this action campaign.
https://boa.realm667.com/
I was able to play Blade Of Agony in the Linux GZDoom using the command line to launch the game. Unfortunately the 2nd level was extremely slow to the point where...
Tiny and Big is one of those game you will never forget!
In a surreal sandbox world where underpants give you super powers... traverse towers and bridges made of stone... which of course, can be cut apart, dragged and pushed anywhere with powerful physics. Nevermind the dude with underpants on his head trying to kill you...
https://www.gog.com/game/tiny_and_big_grandpas_leftovers
The developers of Tiny and Big provided a native version on Steam...
Trine is a clever physx based fantasy platformer where you can switch between 3 characters in order to progress through the levels. Play as an female archer, wizard or knight and use their skills to traverse through traps, skeletons, dungeons and much more! Also connect a controller and play co-op with a friend! Amazing graphics, animation and effects... what else could anyone want?
https://www.gog.com/game/trine_enchanted_edition
Trine is an...
Play as an Assasin, Paladin, Crusader or Necromancer in an epic tale to defeat Eidolon the Serpent Rider. But he's not alone, slay all kinds of minions with your class's special weapons and inventory items. Made with the Quake engine, enjoy Gothic indoor levels and outdoor areas with maze-like precision.
https://www.gog.com/game/hexen_ii
Never play Hexen in DOSBox or Wine again! Download an OpenGL supported engine on triptohell.info:...
Estranged: The Departure is a final act of the series. Continue the journey of the mysterious island and uncover conspiracies of Arque Corporation. But this is not going to be easy... There are forces who will stop you in your tracks and puzzles to solve, but you are not alone...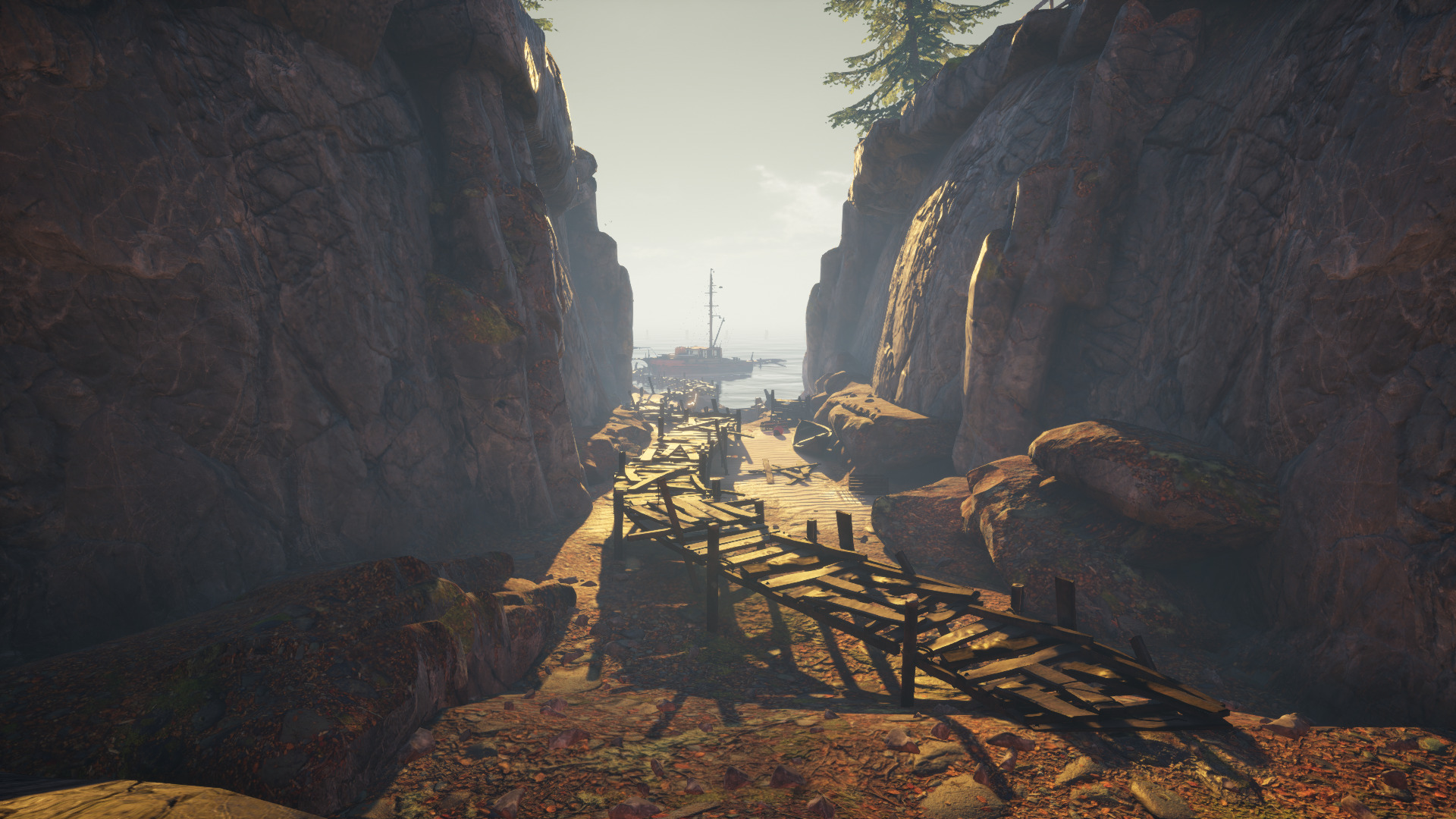 https://store.steampowered.com/app/582890/Estranged_The_Departure/
You will be thoroughly immersed into the beautifully detailed island environments. Some actually almost...