This site uses cookies. By continuing to use this site, you are agreeing to our use of cookies.

Learn More.
gaming
Crysis is one of those games everybody needs to play at least once. The quality and eye-candy marked a whole new level of realism and benchmarking for computer hardware. Not to mention some really awesome aliens and the first time any game used no gravity.

Crysis actually runs pretty well in PlayOnLinux with a special patched version of Wine only available from PlayOnLinux.

Follow my step-by-step guide on installing, configuring and optimizing Crysis in Linux with PlayOnLinux.

Note: This...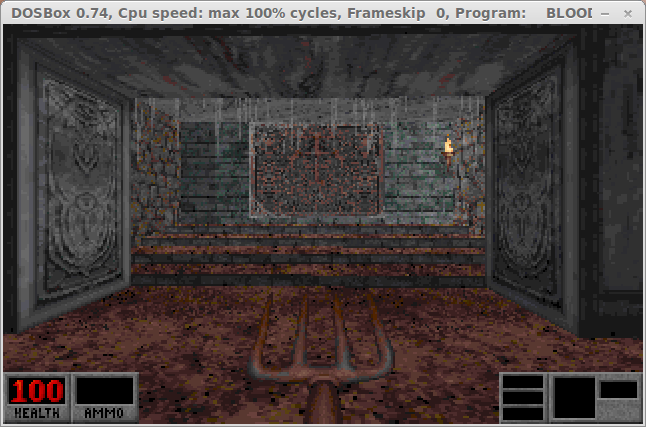 Needing some Nostalgic games back in your life? When was the last time you played Doom II, Hexen, Heretic or Warcraft?
DOS Box is a PC emulator which allows MS-DOS games and programs to be run under other operating systems. It was designed with PC gaming in mind, but should also run other DOS programs.
This step-by-step guide leads you through installation of
DOSBox
and Blood in Linux.
Installation
Open your Distro's Package Manager,...
So my suggestion is that you take a moment to reassure us by posting a big fat hello...It need not be more than that or it could be your opus on all that's wrong with new sites on the Internet coming on so needy that you can't stand to post... more than to say bugger off.

Kidding aside, Linux gaming will get on fine without us. But we would like to be apart of all that we see coming down the pike. Your participation will help assure a place for GOL in Linux gaming's future.

It will no less...
Conquer the New world: In the 16th Century, Spanish explorers and soldiers reached the shores of America. The search for gold, fame, and adventure drove these travelers into a treacherous wilderness where they faced hunger, disease, and dangerous predators. In their wake, the Aztec Empires lay in ruins.
Now on Steam for PC, MAC and Linux.
Link:
http://store.steampowered.com/app/237430/
If you havn't played
Lugaru: The Rabbit's Foot
, then you havn't experienced a martial arts extravaganza!
Your character is a Rabbit with the ability to jump very high and very long distances. His speciality? Kung Fu!
Sneak up on your opponents or utilize a frontal combo attack... Jump off ledges or run up a vertical wall...
The graphics may be dated but the action is a lot of fun... wait, this isn't about Lugaru, instead I'm...