This site uses cookies. By continuing to use this site, you are agreeing to our use of cookies.

Learn More.
action games
Due to Updates in Firefox, Flash and Unity plugins no longer work in PlayOnLinux.
Some games can still run via
Pipelight
(Uses Wine Staging)
Here is a step-by-step guide on installing Unity via Pipelight:
GamersOnLinux
Since Adobe has decided not to support Linux with flash player and there is still a demand for Flash gaming, there is still a...
At first look, Magicka appears to be another run-of-the-mill RPG, but after further investigation you will find an original action game with interesting and demanding strategies.

Your Wizard will have the ability to control 8 elements with the tap of a button. As you tab the power charges up and you can wield amazing destruction on your enemies, but thats not the end of it... You can combine any of the 8 elements to construct your own combination.
Want to shoot boulders of fire?
How about a...
Jump across the elaborate rooftops performing death-defying stunts as Grace in Mirrors Edge. Reaction and timing plays a huge role as you jump, slide, climb and scale buildings running from swat teams. Reveal the complex plot as you help your sister in a murder mystery.

Follow my step-by-step guide on installing, configuring and optimizing Mirror's Edge in Linux with PlayOnLinux.

Note: This guide applies to the Steam version of Mirror's Edge. Other versions may require additional...
Today you will find a lot of Lego action games out there. Lego Batman, Lego Lord of the Rings, Lego Indiana Jones, Lego Harry Potter and more. There is very little competition for these cute, entertaining puzzle platform games, but it all started with Star Wars.
You can play through the entire Star Wars franchise in the Lego game with a few extra twists and comedic cut-scenes.
I was able to run it in Linux as well with very few issues.
Follow my step-by-step guide...
The Alan Wake series has not quite received the attention it deserves. Think of your favorite thriller movie... Alan Wake can absolutely compete with the theatrical settings and interactive elements.
It plays just like a movie, but instead you feel like its yourself stuck in this movie battling light and dark.

I won't give away any spoilers because the game will speak for its-self with the thrills and scares.
I had a chance to try Alan Wake in Linux and it runs decent enough to deserve a...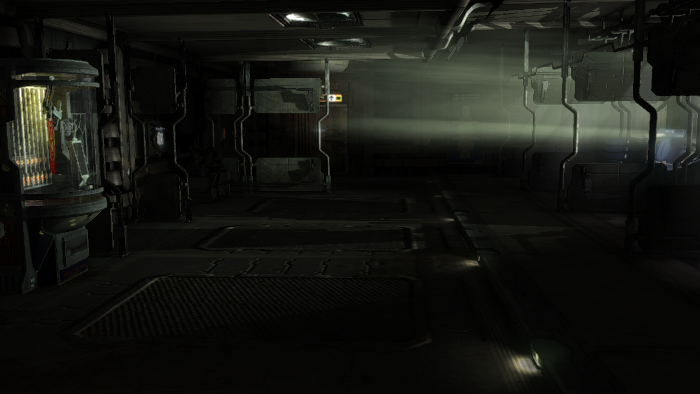 Dead Space is one of the scariest and most gruesome PC Game I've encountered! It contains all of the Sci-Fi elements and nostalgia from popular movies of the same genre.

Dead Space also brings some new Role Playing elements like upgrading your weapons, suit and physical abilities. But its really all about dismembering those half-human half-alien monstrosities!

Follow this guide for detailed step-by-step instructions on how to install and configure Dead Space in Linux with PlayOnLinux....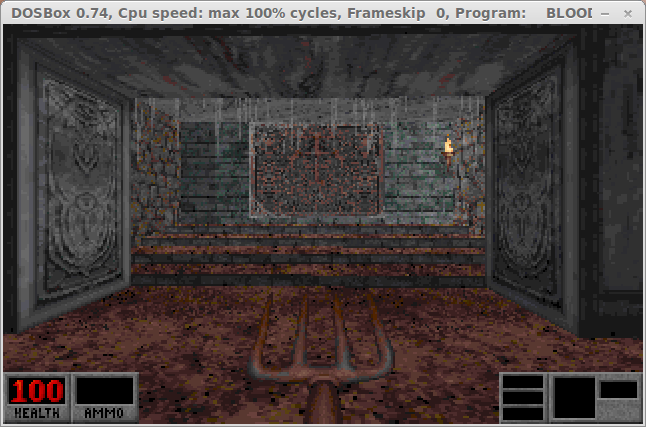 Needing some Nostalgic games back in your life? When was the last time you played Doom II, Hexen, Heretic or Warcraft?
DOS Box is a PC emulator which allows MS-DOS games and programs to be run under other operating systems. It was designed with PC gaming in mind, but should also run other DOS programs.
This step-by-step guide leads you through installation of
DOSBox
and Blood in Linux.
Installation
Open your Distro's Package Manager,...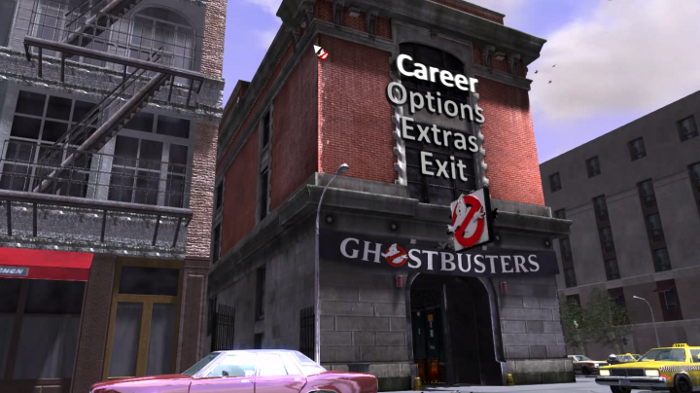 I grew up watching the Ghostbusters Franchise and have been waiting many years for a video game based off the movie. If you haven't played it yet... you have to! Its amazing and extremely fun!

Not only is the game written and voice acted by the same characters in the movie, it is full of amazing New York environments with all the ghosts you can imagine!

But this is not a review, instead I'm going to walk you through installing and configuring Ghostbusters in Linux with PlayOnLinux.

Note:...