This site uses cookies. By continuing to use this site, you are agreeing to our use of cookies.

Learn More.
Linux
Assassin's Creed Brotherhood continues the journey of Ezio Auditore da Firenze as he conquerors Rome. Explore the vast cities in Rome, recruit assassins, fight the Borgia, learn new skills, upgrade armor and upgrade weapons.
Follow my step-by-step guide on installing, configuring and optimizing Brotherhood in Linux with PlayOnLinux.
Note: This guide applies to the Steam/Uplay version of Brotherhood.
Tips & Specs:

Try SteamPlay before using this...
Sketchup is a 3D design program that gives you simple tools to create anything in a 3 Dimensional environment. In fact its so easy to use, that anyone can learn to build 3D objects without having to read tutorials or take a class.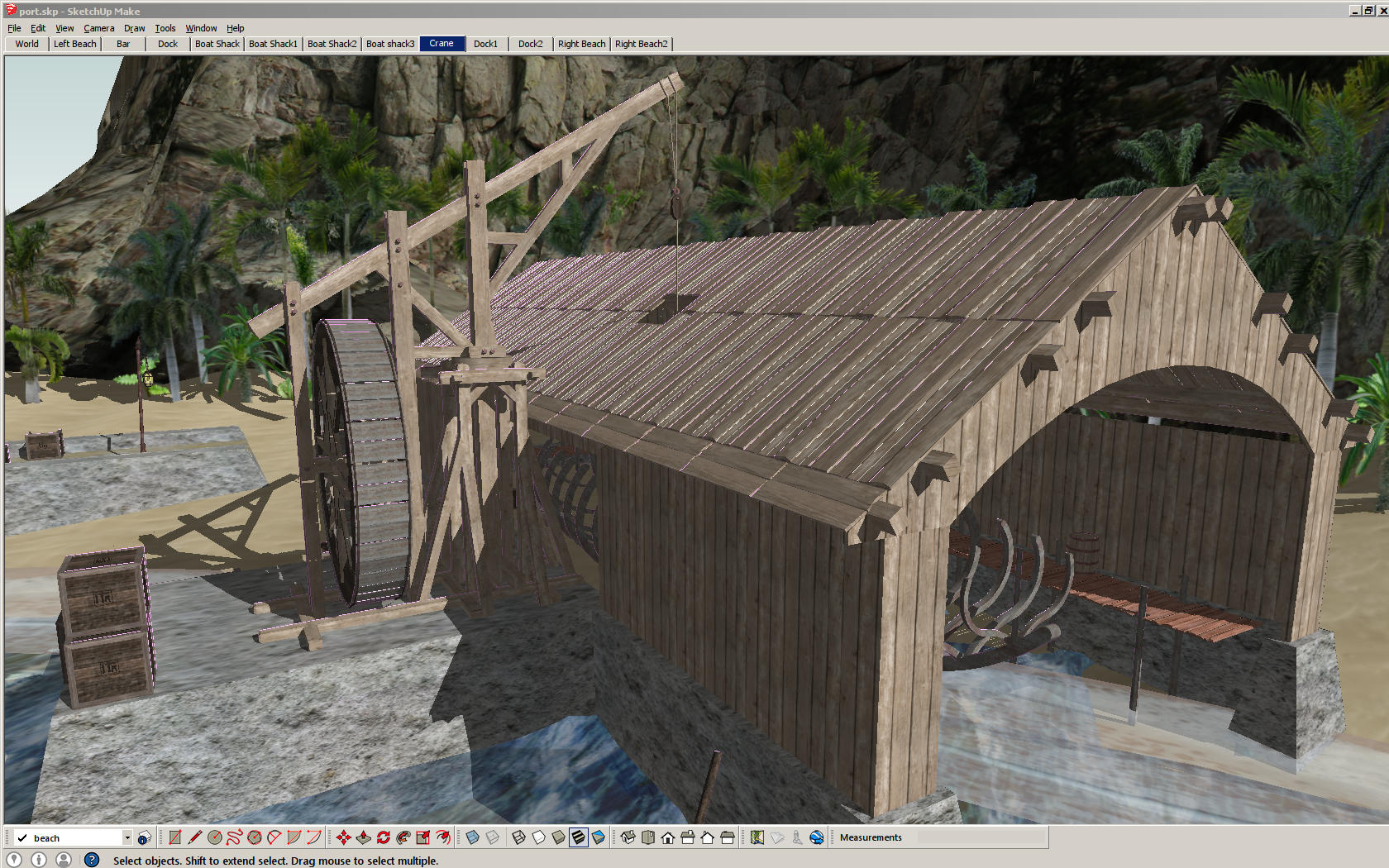 Follow my step-by-step guide on installing, configuring and optimizing Sketchup in Linux with PlayOnLinux.
Tips & Specs:
To learn more about PlayOnLinux and Wine configuration, see the online manual:...
We now have a Google+ page:
Gamers On Linux
I will be posting links to our Guides, screenshots and videos of game tests.
Please follow us
Dungeon Keeper is an old classic that has won its way into the hearts of lots of people. You take the role of an evil overlord of the underworld. You use magical imps to construct your evil dungeon, attract minions to fight for you. Then you lure the goodly heroes to come for all your hoarded treasures, only to fall victim to your traps and minions after which they are dragged off to your prisons, torture chambers and cemeteries.

This guide will explain how to install the digital edition of...
Finally Ubuntu has made 14.04 available to the public:
Trusty Tahr
Download 32-bit or 64-bit
Server editions and all other related Distro's are jumping on the LTS:
Edubuntu
Kubuntu
Lubuntu
Ubuntu GNOME
UbuntuKylin
Ubuntu Studio
Xubuntu flavours
All of
Soldak Entertainment games
are now Linux compatible:
Drox Operative & Expansion
Din's Curse & Expansion
Depths of Peril
Kivi's Underworld
GOG.com finally decided to start supporting Linux

We have been waiting to see if they would make the move....
I'm sure it will pan-out with a Linux category on their site. Then hopefully we'll see a lot of free games, old Linux games and indie games.

Its time for more companies to take notice!
Steam, Crytek and GOG are on board!