This site uses cookies. By continuing to use this site, you are agreeing to our use of cookies.

Learn More.
Linux
The Boss says that the next kernel release will be 4.0, after a developers' survey that asked if they were ready to start a new numbering series. The next kernel would have been 3.20 if the devs hadn't voted for 4.0.

He says the new number series doesn't mean that much, except that "I can do releases without having to take off my socks again." If you remember, going from 2.x to 3.x was for much the same reason, as I reported here:...
Here is my Game website where I update a list of games that are tested in PlayOnLinux.
GameCave
I include links to our Guides, links to WineHQ, Success/Failed ratings and Wine version
This is an interesting article by Ferdinand Thommes (devil), the main guy at
siduction Linux
(http://news.siduction.org/)
, my personal favorite Debian-based (Sid) distro. Basically, now that SSDs have been around for a while, we've learned a bit more about how they work, and the setup concepts are changing; most notably, the use of the 'discard' option in fstab. This option, long the standard for SSD configuration, forces a...
After a month of experimentation and discussion, we can announce that the *OFFICIAL* IRC channel for Gamers On Linux is at:

irc.oftc.net
#GamersOnLinux

Aremis has pitched in and will help supervise the channel, I'll be in there, and anyone else who wants to can drop by and have a bit of a chat with us. Beware of the time zones and don't get frustrated, thinking we are ignoring you: you might not get an answer right away until we have more participants lurking around. I'm in GMT +7, and...
Assassin's Creed Brotherhood continues the journey of Ezio Auditore da Firenze as he conquerors Rome. Explore the vast cities in Rome, recruit assassins, fight the Borgia, learn new skills, upgrade armor and upgrade weapons.
Follow my step-by-step guide on installing, configuring and optimizing Brotherhood in Linux with PlayOnLinux.
Note: This guide applies to the Steam/Uplay version of Brotherhood.
Tips & Specs:

Try SteamPlay before using this...
Sketchup is a 3D design program that gives you simple tools to create anything in a 3 Dimensional environment. In fact its so easy to use, that anyone can learn to build 3D objects without having to read tutorials or take a class.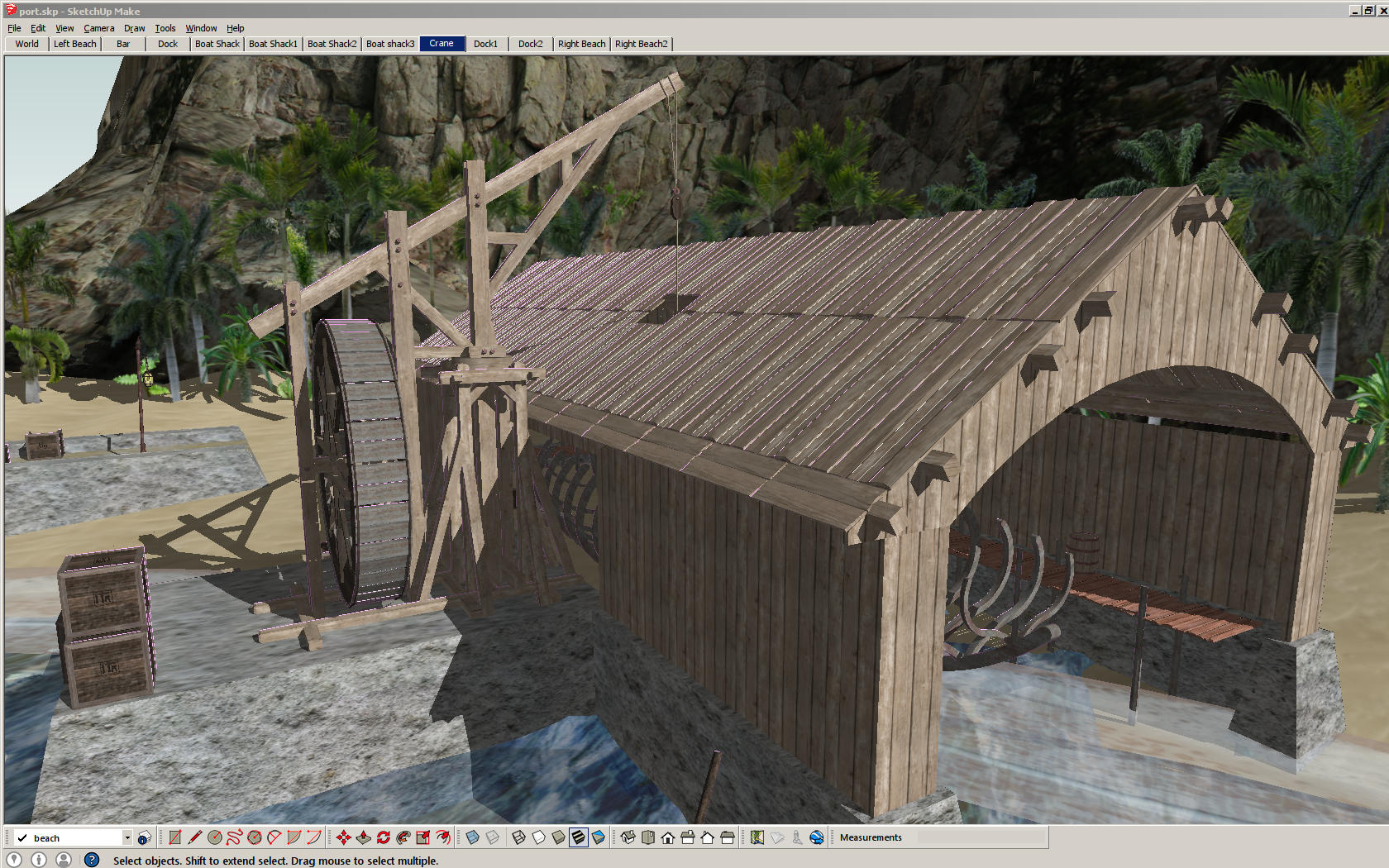 Follow my step-by-step guide on installing, configuring and optimizing Sketchup in Linux with PlayOnLinux.
Tips & Specs:
To learn more about PlayOnLinux and Wine configuration, see the online manual:...