This site uses cookies. By continuing to use this site, you are agreeing to our use of cookies.

Learn More.
gaming
From mod to stand-alone game, from Source Engine to Unity3D.
Raindrop is almost like combining S.T.A.L.K.E.R with Alan Wake.
Raindrop
Donate to the funding of Raindrop
After reading their Kickstarter page, I'm completely amazed at their goals. I'm very shocked that Unity3D can handle that amount of detail and weather conditions.
Raindrop just looks amazing and sounds like a whole new element to the Horror FPS genre.
The next of Valve's Steam installments is Steam Machines (not Steam Box it would seem).
More here:
http://store.steampowered.com/livingroom/SteamMachines/
Looks like you can follow the steps on that page if you want a chance at being a hardware beta tester.
They will ship prototype hardware to 300 testers, sometime this year.
Today, Valve has announced the first part of it's plan to bring Steam to the living room.
This part takes the form of a free Linux-based operating called SteamOS. No exact release date is available, but they say it will be ready to download "soon".
Quote from their web site:
From the BBC:
Valve will next week reveal more details about the gaming hardware it has been developing.
Valve boss Gabe Newell made the announcement during a keynote speech at the LinuxCon 2013 conference.
Industry watchers expect the news to be about the long-awaited "Steam box" that the company has kept under tight wraps.
Story here:
http://www.bbc.co.uk/news/technology-24125344
Valve has announced
Steam Family Sharing
which will allow close friends and family-members to play one another's games whilst saving their own progress and achievements, via a shared computer.
Join
this group
if you'd like to sign-up for the beta.
Press release:
http://store.steampowered.com/sharing/
Please join our facebook page and comment on our success.
GamersOnLinux Facebook

I will be posting regularly about game success stories and screenshots.
Feel free to do the same
Crysis is one of those games everybody needs to play at least once. The quality and eye-candy marked a whole new level of realism and benchmarking for computer hardware. Not to mention some really awesome aliens and the first time any game used no gravity.

Crysis actually runs pretty well in PlayOnLinux with a special patched version of Wine only available from PlayOnLinux.

Follow my step-by-step guide on installing, configuring and optimizing Crysis in Linux with PlayOnLinux.

Note: This...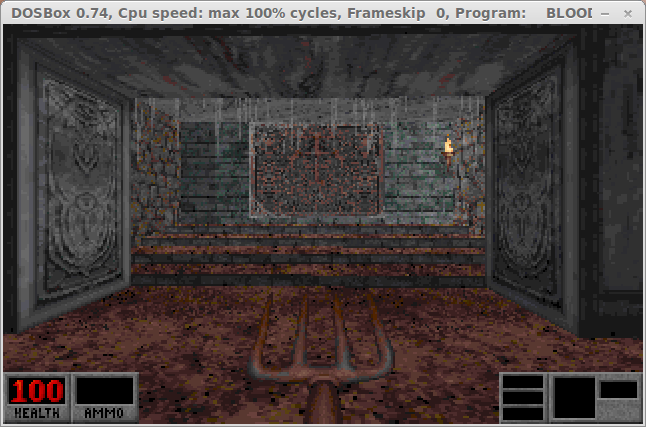 Needing some Nostalgic games back in your life? When was the last time you played Doom II, Hexen, Heretic or Warcraft?
DOS Box is a PC emulator which allows MS-DOS games and programs to be run under other operating systems. It was designed with PC gaming in mind, but should also run other DOS programs.
This step-by-step guide leads you through installation of
DOSBox
and Blood in Linux.
Installation
Open your Distro's Package Manager,...