This site uses cookies. By continuing to use this site, you are agreeing to our use of cookies.

Learn More.
Free Games
Due to Updates in Firefox, Flash and Unity plugins no longer work in PlayOnLinux.
Some games can still run via
Pipelight
(Uses Wine Staging)
Here is a step-by-step guide on installing Unity via Pipelight:
GamersOnLinux
Since Adobe has decided not to support Linux with flash player and there is still a demand for Flash gaming, there is still a...
Starcraft 2 is the sequel to the acclaimed rts Starcraft. This game features the same three factions of the original game. The graphics have been greatly improved, and there are sufficient changes to the factions so it does not feel like the original only with better graphics. The single player campaigns are very well done with an interesting story and great interactivity between missions.

A lot of game content is free to play now, including the original Wings of Liberty campaign. The...
Unreal Development Kit is based off the Unreal Tournament Engine used for so many AAA titles and successful games & mods. Games like:
Borderlands 1 & 2
Gears of War
Space Marine
Bioshock 1 & 2
Batman: Arkham Asylum
Dishonored
Game of Thrones
Singularity
Mass Effect 1 & 2 & 3
and many more...
This is the engine to use if you want to create a top quality game with state-of-the-art graphics, physics and lighting capabilties.
The purpose of this Guide...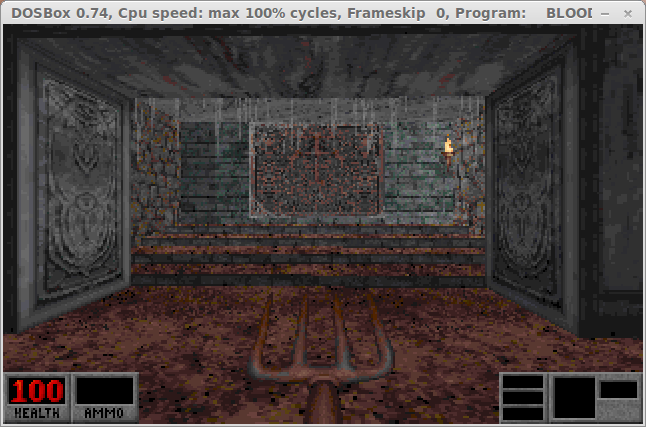 Needing some Nostalgic games back in your life? When was the last time you played Doom II, Hexen, Heretic or Warcraft?
DOS Box is a PC emulator which allows MS-DOS games and programs to be run under other operating systems. It was designed with PC gaming in mind, but should also run other DOS programs.
This step-by-step guide leads you through installation of
DOSBox
and Blood in Linux.
Installation
Open your Distro's Package Manager,...