This site uses cookies. By continuing to use this site, you are agreeing to our use of cookies.

Learn More.
strategy games
The Command and Conquer RTS games started in 1995. The First title was Command & Conquer. Shortly afterwards another version Red Alert was released. Both games are God View and require base building and resource mangement. Command & Conquer are based on Sci-Fi and Red Alert is a sort of alternative history.

Command & Conquer is the Global Defense Initiative vs. the Brotherhood of NOD.
Both versions got updates and expansions. Up to and include Command & Conquer 4 and Red Alert 3. Also in the...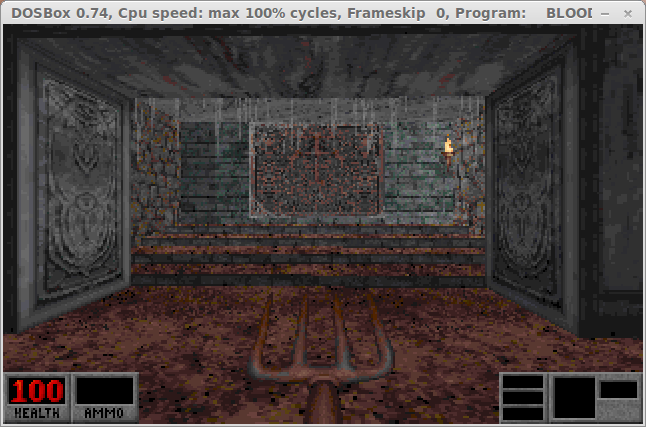 Needing some Nostalgic games back in your life? When was the last time you played Doom II, Hexen, Heretic or Warcraft?
DOS Box is a PC emulator which allows MS-DOS games and programs to be run under other operating systems. It was designed with PC gaming in mind, but should also run other DOS programs.
This step-by-step guide leads you through installation of
DOSBox
and Blood in Linux.
Installation
Open your Distro's Package Manager,...
Dawn of War: Dark Crusade is another Warhammer 40,000 franchise release in the real-time strategy genre. This expansion doesn't require the original Dawn of War game, so you can play skirmishes and the whole campaign without purchasing the original.
Features:
Two new playable races - Tau and Necron
Brand new Single Player Campaign experience
Playable by all seven races
Non-linear game-play - attack any part of the planet at any time
Non-linear story from each race's...
Conquer the New world: In the 16th Century, Spanish explorers and soldiers reached the shores of America. The search for gold, fame, and adventure drove these travelers into a treacherous wilderness where they faced hunger, disease, and dangerous predators. In their wake, the Aztec Empires lay in ruins.
Now on Steam for PC, MAC and Linux.
Link:
http://store.steampowered.com/app/237430/