This site uses cookies. By continuing to use this site, you are agreeing to our use of cookies.

Learn More.
role playing games
This is the last game developed by New World Computing, not too long before their parent company, 3DO, went bankrupt. Despite numerous bugs in the initial release, later patches fixed the game and two expansions provided a few more units and several new campaigns. It is different from the other Heroes games in several ways, perhaps the most notable is that your heroes participate directly in combat.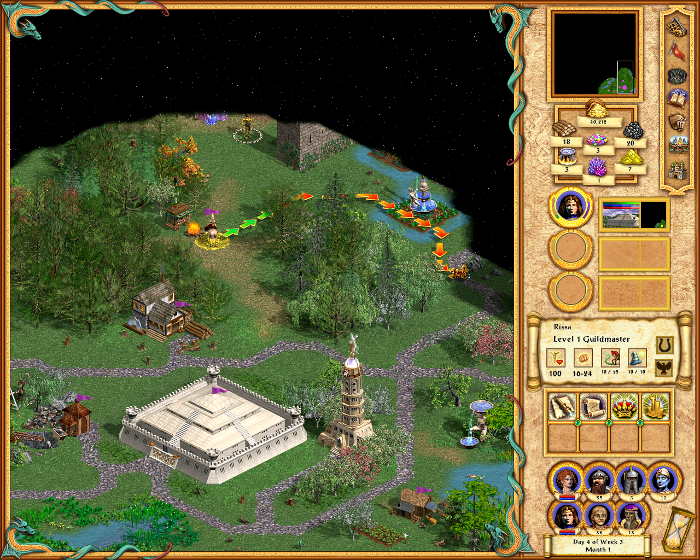 This guide will explain how to install the digital edition of the...
Many regard the third game in the Heroes of Might and Magic series to be the best of them all. It is certainly an excellent turn based strategy game with almost endless replayability. There are a lot of single player campaigns, and more single scenarios than I have ever played. Add to that a map editor which let you create your own custom maps and campaigns.
This guide will explain how to install the digital edition of the game availble on GOG.com
Tips &...
Back in 2002 a third installment of Elder Scrolls was humbly released and the world was introduced to one of the largest RPG worlds ever created called Vvardenfell. As you played Morrowind you found your character exploring vast environments with unique cultures and settings. From dense forests, to swamps, deserts, ice lands and even basaltic mountain ranges. Attention was given to even the smallest details. Every single object in the game has a price, weight and specification attached to it....
Due to Updates in Firefox, Flash and Unity plugins no longer work in PlayOnLinux.
Some games can still run via
Pipelight
(Uses Wine Staging)
Here is a step-by-step guide on installing Unity via Pipelight:
GamersOnLinux
Since Adobe has decided not to support Linux with flash player and there is still a demand for Flash gaming, there is still a...
The Heroes of Might and Magic series began as a spinoff from the already existing Might and Magic series. Drawing inspiration from the same game world, the Heroes series would eventually tell more of the history than the original rpg series. For many, the HoMM series is the standard that all other turn based strategy games must measure up to.



This guide will explain how to play the first two games in the series, using the digital editions available on gog.com, simply follow these steps and...
If you have played any RPG that follows the Lore of Dungeons and Dragons, you already know what to expect from it. Neverwinter Nights is another D&D Role Playing Game with team tactics and individual control for each character in your team.

The graphical engine has been highly upgraded since the first Neverwinter Nights and so has all of the game capabilities. A lot functionality from the original still exist, but Neverwinter Nights 2 is even more immersive.

Follow my step-by-step guide on...
STALKER Call of Pripyat is a sequel to STALKER Shadow of Chernobyl and expands on the adventure into the Zone. Not only are the graphics more detailed, but there are larger maps, more mutants, more quests and more accessories. If you were thrilled with the first STALKER, you will like Call of Pripyat even more!

Prepare to go further into the Zone and find some interesting artifacts while surviving against the elements and mutants.

Follow my step-by-step guide on installing, configuring and...
Back when I was busy playing Battlefield 1942, Return to Castle Wolfenstein & Half-Life... there were some amazing RPG games that just didn't get the credit they deserved. I wasn't aware of open world exploration games like Morrowind, or the ability to level up your character and customize their entire inventory.
Many years later after becoming an RPG addict, I found
Arx Fatalis on GOG.com
and realized what I had been missing.
Of course...