This site uses cookies. By continuing to use this site, you are agreeing to our use of cookies.

Learn More.
puzzle-solving games
This is the final game in the Quest for Glory series. By now the Hero has been through numerous challenges, is a hero of 4 lands and is quite experienced. This is also the only Quest for Glory game using a 3D environment, and the adventure aspects are have taken a step back for more rpg elements. The same wonderful humor of the previous games is still present.



This guide will explain how to install the digital edition of the game, available on GOG.com

Tips & Specs

To learn more...
The Quest for Glory series is from the days of Sierra adventure games. The first game was originally released in 1989 under the name Hero's Quest: So You Want To Be A Hero, but name was shortly changed to Quest For Glory since another company had just released another game with an almost identical title. The one thing that distinguishes these games from the other Sierra adventure games, are the rpg elements. You can select one of three classes when you start a new game, and you can import your...
Finally! Double-Fine is going to feature their new Point-n-Click Adventure on Steam called:
Broken Age
If you love games like Monkey Island, Drawn, Back to the Future and hundreds more at BigFish... then you will definitely like Broken Age!
Key Features:
Pointing
Clicking
Original soundtrack, composed by Peter McConnell, recorded by the Melbourne Symphony Orchestra
All-star voice cast, including Elijah Wood, Jack...
The Myst franchise always surprised us with high quality cinematic visuals, interactive puzzles and interesting stories. It has been one of the most loved point-n-click adventures since we first saw Myst in 1993. No directions, no help, just discover the world by clicking and trial-n-error.

As the fourth installment, Myst IV: Revelations continues the story and amazing 360 degree visuals.

Follow my step-by-step guide on installing, configuring and optimizing Myst IV: Revelation in Linux with...
Due to Updates in Firefox, Flash and Unity plugins no longer work in PlayOnLinux.
Some games can still run via
Pipelight
(Uses Wine Staging)
Here is a step-by-step guide on installing Unity via Pipelight:
GamersOnLinux
Since Adobe has decided not to support Linux with flash player and there is still a demand for Flash gaming, there is still a...
Back to the Future by Telltale games is an adventure based off the movies except the story sidetracks into a whole new 1930's era where we meet young Doc and learn how he became the amazing scientist. From there the plot unfolds into many different direction as time travel creates many different layers to complicate everything.

Wonderful toon-shaded characters and world, free movement around the levels, interesting & ridiculous puzzles, recorded dialog for all characters and the ability to...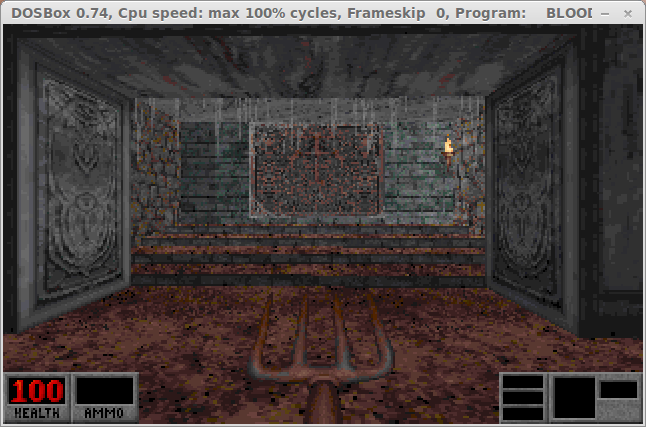 Needing some Nostalgic games back in your life? When was the last time you played Doom II, Hexen, Heretic or Warcraft?
DOS Box is a PC emulator which allows MS-DOS games and programs to be run under other operating systems. It was designed with PC gaming in mind, but should also run other DOS programs.
This step-by-step guide leads you through installation of
DOSBox
and Blood in Linux.
Installation
Open your Distro's Package Manager,...