This site uses cookies. By continuing to use this site, you are agreeing to our use of cookies.

Learn More.
action RPG
Yarntown is a zelda-like action RPG in a mysterious Gothic town full of bandits and creatures. Inspired by Bloodborne, your character can wield several weapons and self-heal. Find hearts and survive the maze-like town with destructible objects and puzzles.
https://maxatrillionator.itch.io/yarntown
https://gitlab.com/maxmraz/yarntown
I was unable to install the Solarus engine and play the native Linux version of Yarntown, so I just used PlayOnLinux and ran the windows...
I tested Fallout 4 a few years ago and found that there were some serious mouse and audio issues. Tried a bunch of workarounds and gave up. Test again later and same problems. Even the older Fallout games had some problems but could be resolved with a few hacks and overrides.
Today Fallout 4 runs great in Proton because of the DXVK efforts and faudio compatibility. I was able to run Fallout 4 with the following "launch options":
Code:
WINEDLLOVERRIDES="xaudio2_7=n,b" PULSE_LATENCY_MSEC=90...
Sons Of Tyr is a multi-player RPG in a Viking world. Create your character and follow the tutorial to equip you with necessary beginner weapons and armor. Then explore your Viking island hub where you can upgrade NCP areas to purchase new weapons, armor and gear.
Then head out on a boat, kill bandits and loot nearby islands. There are animals and even giants roaming around the islands.
https://synergy-studios.itch.io/sons-of-tyr
The current...
I initially tested Dungeon Siege III in PlayOnLinux back in 2015 and posted a guide. I was able to finish the game and really enjoyed it!



Now I'm replaying Dungeon Siege III in Steam with Proton and even co-op with my wife and two controllers.
So far Proton is handling the game perfectly! It's even funner playing co-op and the adventure is just as interesting and action-packed as before.

My GeForce GTX 1060 is able to handle the game without any issues...
Mint 19.3 64-bit
GeForce GTX 1060
Nvidia 440.59
Proton 5

I crowdfunded Wolcen Lords of Mayhem back when it was on Kickstarter as Umbra. Hoping they would do a Linux port and implement co-op they finally finished it and runs great in Proton. I'm assuming it will probably never get a Linux port, but as long as my investment was well rewarded I'm ok with playing in Proton.

I was able to run Wolcen with all the settings on high and can play offline or online without any serious issues. This...
Recently I've been playing Torchlight II in Steam and GOG. Both versions still run perfectly without issues and I was able to play co-op online and offline with friends and family. The game still absolutely ROCKS with intense mini-bosses, randomly generated minions and huge boss fights. Your character will level up quickly so each time you play try a different class and level up a different skill. Its like playing the first time over again, but you are familiar with the levels and story,...
Crumbling World is a lowpoly action RPG with a unique feature: The world is constantly crumbling around around you.
Use portals to move around the map before you fall off the crumbling landscape and end up in the Underworld. Yes, you don't immediately die... instead you fight your way through the Underworld and hop in a portal back to the upperworld. Crazy huh?
The current beta has a Linux version
https://dumearts.itch.io/crumbling-world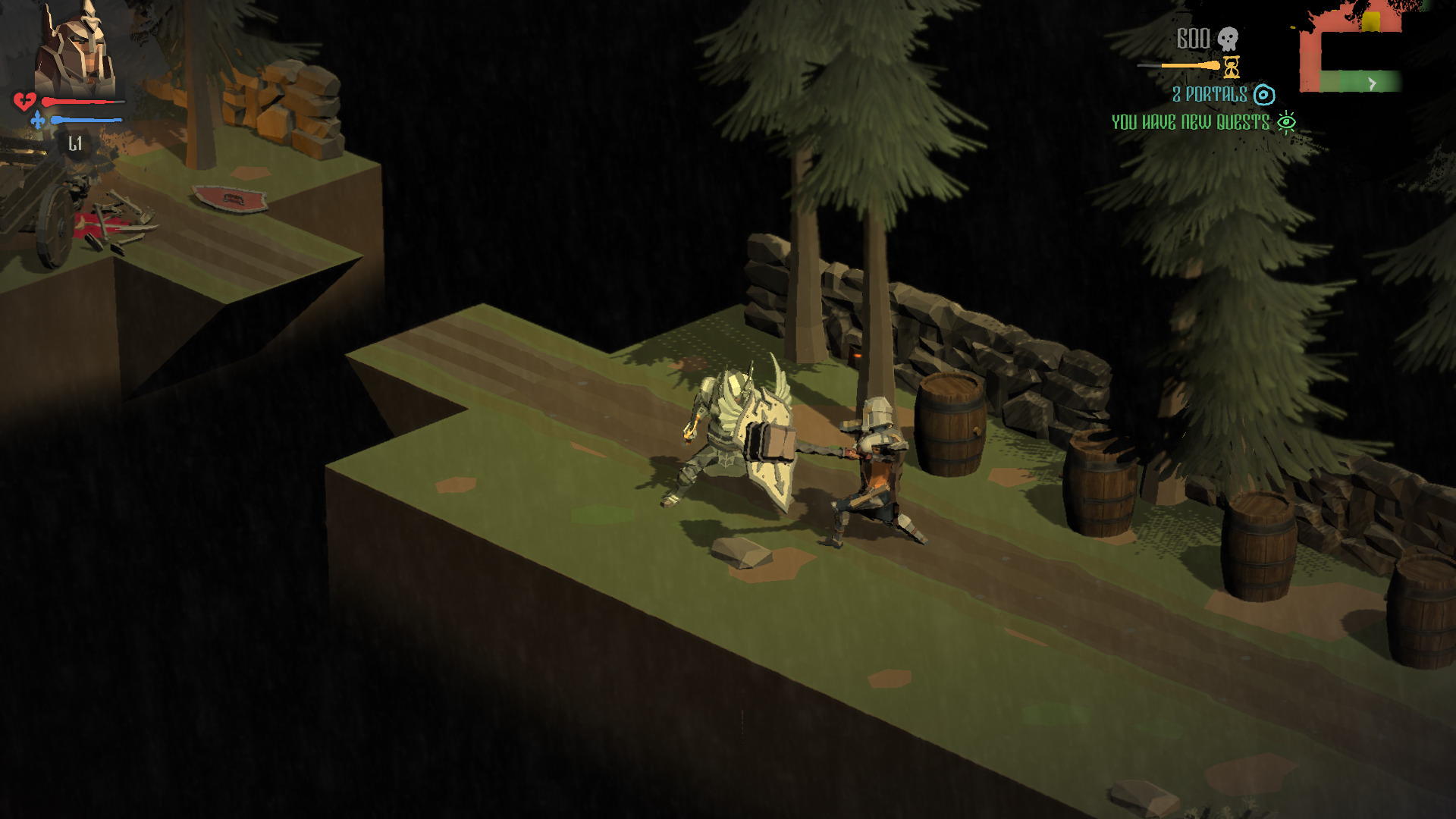 ...
Vikings Wolves of Midgard is a Diablo-esque action RPG. Scour the world of Midgar and fight mythological creatures of Ragnarok in this epic adventure! Chose male or female and 5 classes: Thor, Tyr, Loki, Skathi and Odin.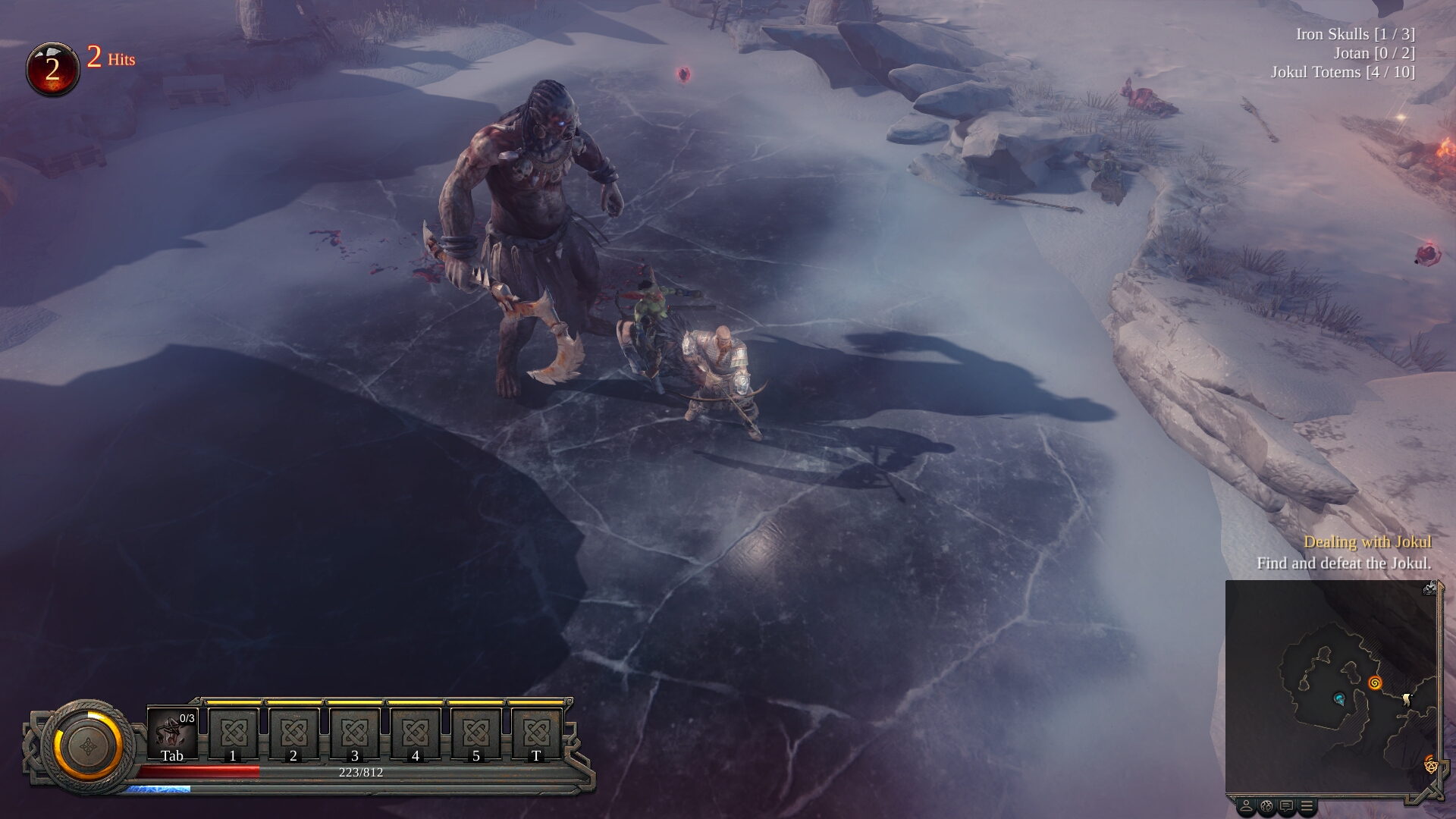 Follow my step-by-step guide on installing, configuring and optimizing Vikings Wolves of Midgard in Linux with PlayOnLinux.
Note: This guide applies to the GOG version of Vikings Wolves of Midgard. Other versions may require additional...