This site uses cookies. By continuing to use this site, you are agreeing to our use of cookies.

Learn More.
GamersOnLinux
Frontlines: Fuel of War is a First Person Shooter with full vehicle support and large multi-player maps. It is very similar to the Battlefield franchise and has a single-player story mode.

Most of the weapons included are your typical FPS selection, but there are two radio controlled explosives and stunning special effects that will draw you into the game.

Follow my step-by-step guide on installing, configuring and optimizing Frontlines: Fuel of War in Linux with PlayOnLinux.

Note: This...
Many regard the third game in the Heroes of Might and Magic series to be the best of them all. It is certainly an excellent turn based strategy game with almost endless replayability. There are a lot of single player campaigns, and more single scenarios than I have ever played. Add to that a map editor which let you create your own custom maps and campaigns.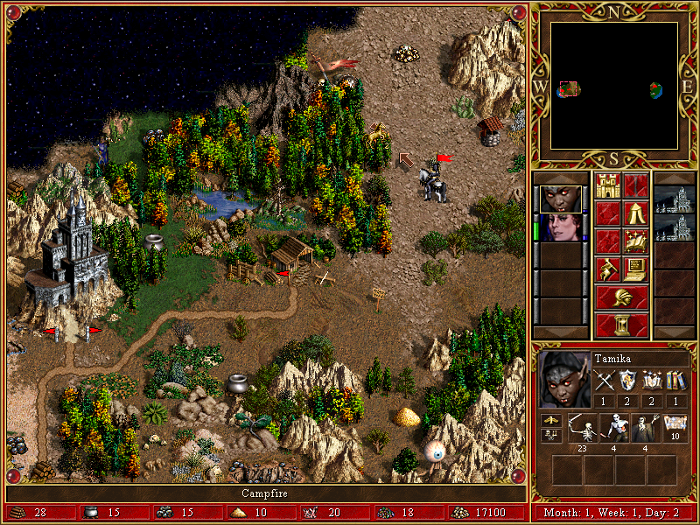 This guide will explain how to install the digital edition of the game availble on GOG.com
Tips &...
TimeShift is more like Half-Life 2 than anything else, but a couple of extra twists...
For one, you can slowdown time, stop time and even reverse time because of your special suit... of course we havn't see that before... wink, wink
TimeShift runs really well in PlayOnLinux and still offers impressive game-play and intense battles with high quality graphics using the Saber 3d Engine.
Follow my step-by-step guide on installing, configuring and optimizing TimeShift in Linux with PlayOnLinux....
The Batman franchise is well known and there have been several game incarnations through the years. However, none have been as successful and well received as these games. The gameplay is a mix of action/adventure and stealth, and the games are full of content.
This guide will explain how to install the Steam versions of Arkham Asylum and Arkham City. Previously, these games needed Games for Windows Live, which was far from easy to get working on Linux. However,...
Back in 2002 a third installment of Elder Scrolls was humbly released and the world was introduced to one of the largest RPG worlds ever created called Vvardenfell. As you played Morrowind you found your character exploring vast environments with unique cultures and settings. From dense forests, to swamps, deserts, ice lands and even basaltic mountain ranges. Attention was given to even the smallest details. Every single object in the game has a price, weight and specification attached to it....
These games combine first person shooter with horror elements in a very well done way. The original FEAR as well as the sequel have a very good mix of shooting and horror sequences.
This guide will explain how you can set up Steam with wine so that you can run FEAR 1 with both expansions, as well as FEAR 2. There is one little graphical glitch you'll just have to live with, and that is transparent weapon and self body. But apart from that, there are no problems....
Due to Updates in Firefox, Flash and Unity plugins no longer work in PlayOnLinux.
Some games can still run via
Pipelight
(Uses Wine Staging)
Here is a step-by-step guide on installing Unity via Pipelight:
GamersOnLinux
Since Adobe has decided not to support Linux with flash player and there is still a demand for Flash gaming, there is still a...
Most DosBox games are pretty similar to set up, so I have made this generic DosBox guide with steps to follow for any DosBox games I write guides for. Since a lot of old Dos games are available on gog.com, I also include steps here for downloading and extracting installers from GOG for use with DosBox. With this guide, you don't have to take the time to learn how to use DosBox if you find it too complicated, simply follow this guide.

DosBox should be available for install in the repositories...