This site uses cookies. By continuing to use this site, you are agreeing to our use of cookies.

Learn More.
GamersOnLinux
Danger! Danger! Microsoft is doing it again...
Have you heard of Universal Windows Platform?
It appears Microsoft is trying to create an API to develop apps that work on all Microsoft platforms:
PCs
Smartphones
Tablets
Game consoles
HoloLens
IoT devices
As you may have heard, Apple is working on their own ARM processor for their next generation computers. This means any applications made for x86 processors will not run.
Is Microsoft going follow Apple and...
Eden is a game developed by six graduate students in Unity 3D engine. In this surreal FP adventure you will find many unexpected turns and twists. This is no ordinary puzzle game, your mind will be tested and your patience stretched thin. Is there a way out?
https://missingmountain.itch.io/eden
Graphically Eden is cleverly designed with stylistic and beautiful textures. The models and assets are designed to enhance the environment without standing...
Hellblade is a 3rd person psychological action adventure. Senua is trying to fight her inner-demons as she searching for her husband. You will fight in melee combat against all kinds of evil spirits as your inner voices help you solve the clever puzzles. Some would say this is a story game, but you only hear stories when interacting with a specific object in the game. Otherwise you are searching for puzzles and slaying minions....
Montti Constanttini is a first person horror puzzle game where you play as Jack, a little boy, who is can explore his dark spooky house. Find your stuffed animals and pack them away before you run out of time.
One of the most interesting features in Montti Constanttini is that Jack can look very closely at any object in the game. The perspective of the camera and Jacks smaller size give you more flexibility to look over the edge of tables or down into a box....
Virus Z is a top-down zombie shooter much like Left4Dead. You start on top of a building with your NCP companion. Pick a weapon on the table and some health, then start working your way through the city slaying zombies, hordes and mini bosses.



The demo includes a few linear maps and locations for you to traverse. If you survive and make it to the safe zone on the other side of the map, then you can continue to the next map....
Notes Of Obsession is a short First Person horror experience. Explore an empty house and work your way into a child's room to find a music box. When you play the music box secret symbols will appear and the nightmare begins.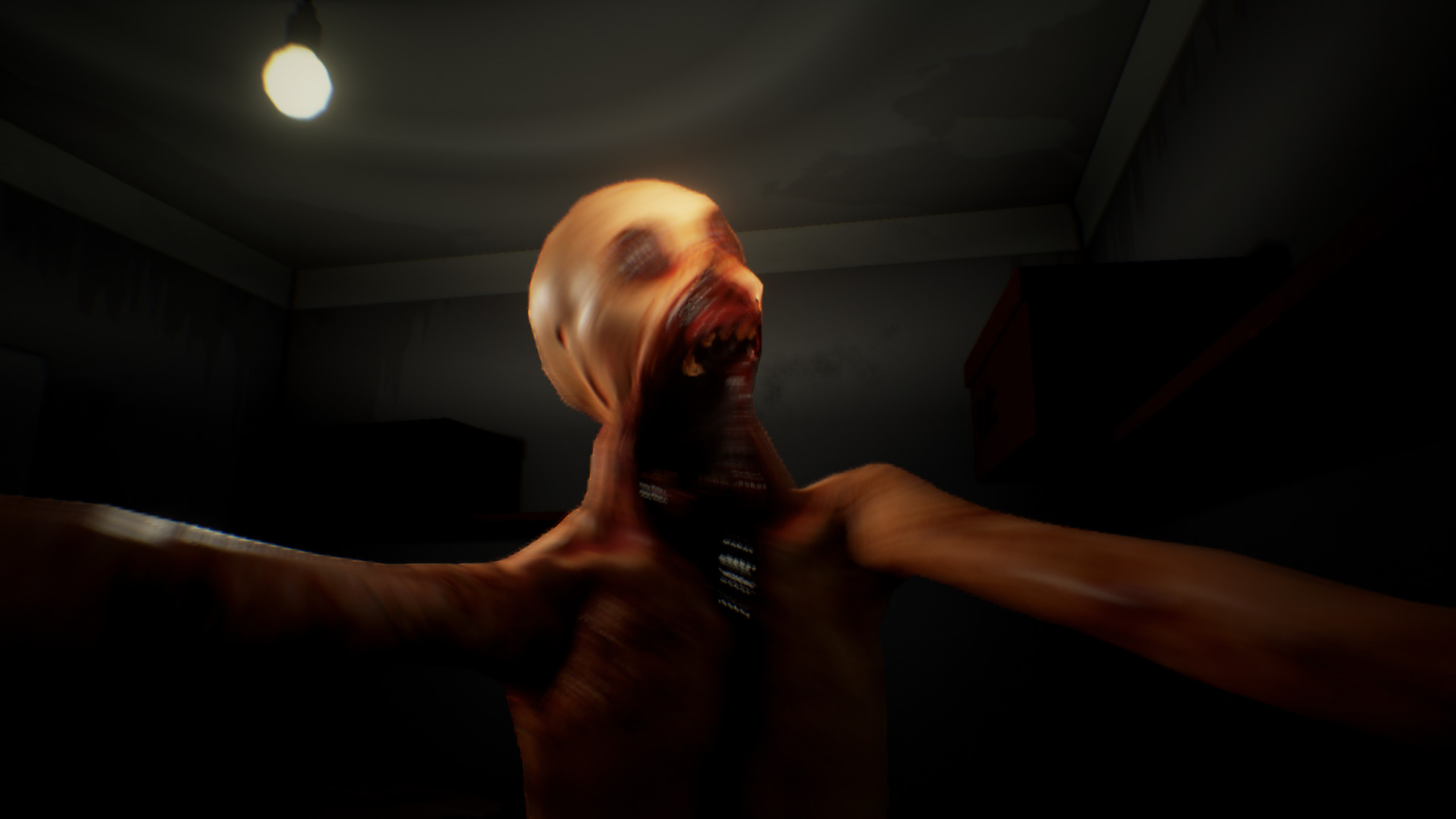 How do you escape?
What is following you around the house?
https://creaky-stairs.itch.io/notes-of-obsession
Specs:
Mint 19.3 64-bit
GeForce GTX 1060
Nvidia 440.100
PlayOnLinux 4.3.4
ProtonGE 5.9
DXVK 1.7...
I tested Fallout 4 a few years ago and found that there were some serious mouse and audio issues. Tried a bunch of workarounds and gave up. Test again later and same problems. Even the older Fallout games had some problems but could be resolved with a few hacks and overrides.
Today Fallout 4 runs great in Proton because of the DXVK efforts and faudio compatibility. I was able to run Fallout 4 with the following "launch options":
Code:
WINEDLLOVERRIDES="xaudio2_7=n,b" PULSE_LATENCY_MSEC=90...
Vouivre is an interesting FPS where you explore a short dungeon and discover an ancient civilization possessed by aliens. Very similar to headcrabs, the alien will attach its-self to the hosts head and control them. Explore hallways of temple-like dungeon and find that you are not alone. After brutally slaying a host with your knife you realize it won't be enough to survive. Find a weapon and stay alive!



Vouivre ran well in ProtonGE with PlayOnLinux. I...